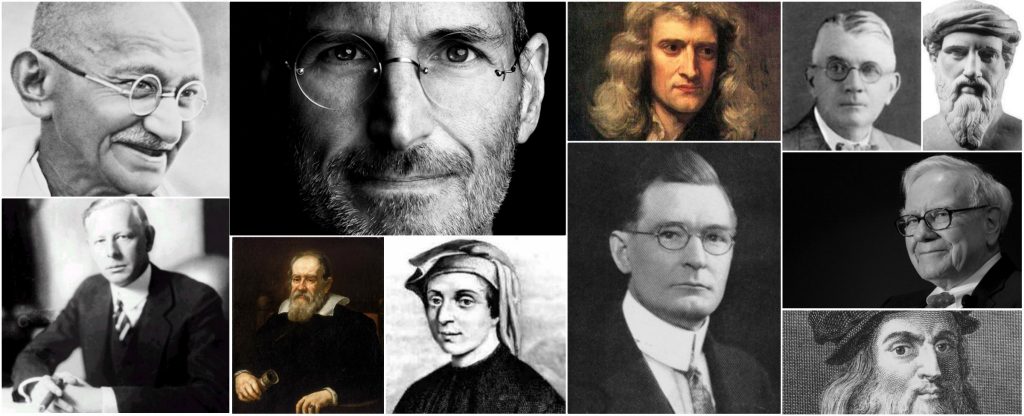 To be successful in the trading business one needs to teach self at every step of trading journey to acquire and learn a lot of skills, patience, self control, and specially a learning attitude to be consistent and profitable. Traders lose money in the markets not because of lack of efforts rather because of lack of market understanding, framing of right trading rules, right discipline and more importantly lack of understanding the human element.
Read below the sets of rules, ideas, guidance and trading philosophies from the legends who have changed the trading world and made a mark with their innovation, creativity, knowledge and have laid down the foundation & road-map for others to follow.
The traders who broke all the barriers and defined their rules by themselves. Traders who have gone through all the roller coasters in the markets, seen all the bull & bear markets and more importantly survived to tell the tale.
These set of rules are not mere theories rather they are the practical reasons of the success of the biggest successful traders the world has ever seen.
#1. The Most Important Side of the Market
There is one side to the stock market; and it is not the bull side or bear side, but the right side.
Jesse Livermore
Wall Street is the only place that people ride to in a Rolls Royce to get advice from those who take the subway
Warren Buffett
#2. It`s All About Investing – The Right Way
Go for a business that any idiot can run – because sooner or later, any idiot probably is going to run it.
Warren Buffett
Investing should be more like watching paint dry or watching grass grow. If you want excitement, take $800 and go to Las Vegas
Paul Samuelson
If you are not willing to own a stock for 10 years, do not even think about owning it for 10 minutes.
Warren Buffett
#3. Value Investing – Differentiate Good Vs Bad Businesses
The big mistake which we made in the early years was to try and buy a bad business at a really cheap price. It took me about 20-30 years to figure it out that it wasn't a good idea.
Warren Buffett
Stay in love with a security until the security gets overvalued, then let somebody else fall in love with it
.
Roy Neuberger
When we own portions of outstanding businesses with outstanding managements, our favorite holding period is forever."
Warren Buffett
The best thing that happens to us is when a great company gets into temporary trouble. We want to buy them when they're on the operating table.
Warren Buffett
#4. The Top & Bottom Pickers – The Traders (So called 'Misfits')
The price pattern reminds you that every movement of importance is but a repetition of similar price movements, that just as soon as you can familiarize yourself with the actions of the past, you will be able to anticipate and act correctly and profitably upon forthcoming movements.
Jesse Livermore
Losers Average Losers.
Paul Tudor Jones
Price Discounts Everything.
Dow Theory
I believe the very best money is made at the market turns. Everyone says you get killed trying to pick tops and bottoms and you make all your money by playing the trend in the middle. Well for twelve years I have been missing the meat in the middle but I have made a lot of money at tops and bottoms.
Paul Tudor Jones
What seems too high and risky to the majority generally goes higher and what seems low and cheap generally goes lower
.
William O'Neil
#5. Know What You Are Doing?
I never attempt to make money on the stock market. I buy on the assumption that they could close the market the next day and not reopen it for five years.
Warren Buffett
The goal of a successful trader is to make the best trades. Money is secondary.
I never invest in anything that I don`t understand.
Warren Buffett
Based on my own personal experience – both as an investor in recent years and an expert witness in years past – rarely do more than three or four variables really count. Everything else is noise.
Martin Whitman
No matter how great the talent or efforts, some things just take time. You can't produce a baby in one month by getting nine women pregnant.
Warren Buffett
Stock market bubbles don't grow out of thin air. They have a solid basis in reality, but reality as distorted by a misconception.
George Soros
"Markets are never wrong – opinions often are."
Jesse Livermore (American stock trader of the 1920s)
The four most dangerous words in investing are 'This Time It's Different.'
Sir John Templeton
#6. Safety in Trading / Investing
Its not about being right or wrong, rather, its about how much money you make when you are right and how much you lose when you are wrong.
George Soros
Every aspiring trader should emphasize the importance of developing a System of Trading to help them stay in the markets and protects their capital forever, and more importantly a trading system that gives a trader A REASON TO TRADE.
The elements of good trading are: (1) cutting losses, (2) cutting losses, and (3) cutting losses. If you can follow these three rules, you may have a chance.
Ed Seykota
In this business if you're good, you're right six times out of ten. You're never going to be right nine times out of ten.
Peter Lynch
I'm only rich because I know when I'm wrong.
George Soros
Frankly, I don't see markets; I see risks, rewards, and money.Larry Hite

"At the end of the day, the most important thing is how good you are at risk control.Paul Tudor Jones

#7. Be A Legend

There is no training, classroom or otherwise, that can prepare for trading the last third of a move, whether it's the end of a bull market or the end of a bear market.Paul Tudor Jones

After a while size means nothing. It gets back to whether you're making 100% rate of return on $10,000 or $100 million dollars. It doesn't make any difference.Paul Tudor Jones

You don't need to be a rocket scientist. Investing is not a game where the guy with the 160 IQ beats the guy with 130 IQ.Warren Buffett

#8. Conquer Your Fear

"You adapt, evolve, compete or die."George Soros

"There is no point in being confident and having a small position." – George SorosGeorge Soros

#9. Human Element in Trading

"I can calculate the movement of the stars, but not the madness of men in Stock Market.Sir Isaac Newton

"There is a plain fool, who does the wrong thing at all times everywhere, but there is a wall street fool who think he must trade all the time.Jesse Livermore

Never ask a barber if you need a haircut.Warren Buffet

"The stock market is the story of cycles and of the human behavior that is responsible for overreactions in both directions.Seth Klarman

#10. Keep Going – Consistency is the Key

You can start with a big capital and lose it if you have no knowledge but with right learning and knowledge, you can start small and make consistent and big profits later" – CHOICE IS YOURS.

Once we realize that imperfect understanding is the human condition there is no shame in being wrong, only in failing to correct our mistakes.George Soros

The pain of problems is a call to find solutions rather than a reason for unhappiness and inaction, so it's silly, pointless, and harmful to be upset at the problems and choices that comes at you.

KNOWLEDGE IS POWER!

JustTrading.in is a private community of traders who come together to collaborate, learn and grow their trading skills and knowledge in a supportive environment to make Trading A Successful Business.

Latest posts by Just Trading (see all)
Top Ten Selected Quotes & Lessons From The Trading Legends